---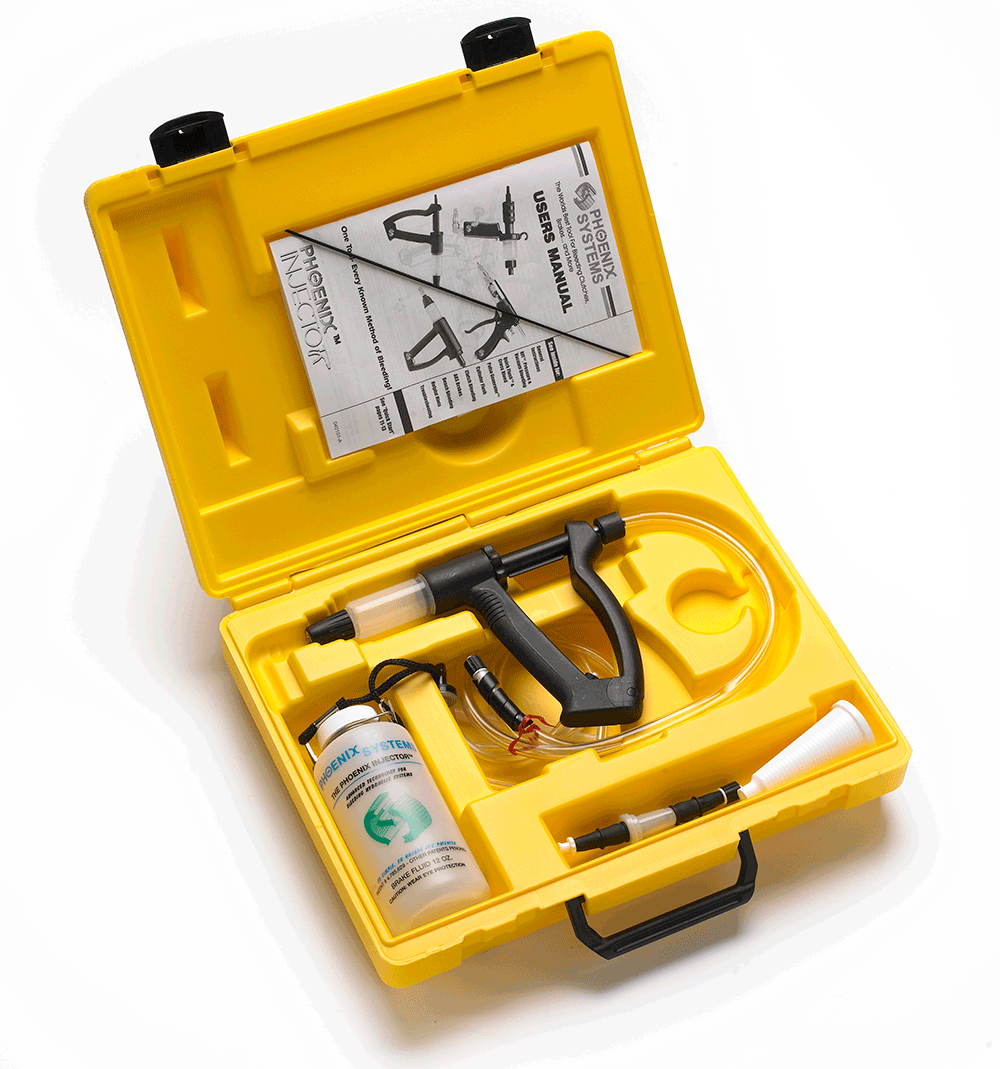 | | |
| --- | --- |
| Description | V-12 Injector |
| Use | Light-Medium Duty |
| Rebuildable | Yes |
| Max. Hydraulic (+) PSI | 120 |
| Max. Air (+) PSI | 80 |
| Max. Vacuum (-)" HG | -20 |
| Injection Stroke | 10 ml |
| Adjustable Dosage | Yes |
| Hi-Fluid Viscosities (thick) | No |
| Hand Force (1=Easiest) | 3 |
| Adjustable Return Force | No |
| Handle | Pivot |
| Standard Color | Black |
| Feature Rating (10=Highest) | 7 |

Features

Zytel body
10 ml/injection stroke
High hydraulic advantage
Light-Medium Duty
Re-buildable
Inexpensive
Clutch/Brake Applications
Full Modular Capabilities
Adjustable injection stroke
Ergonomic design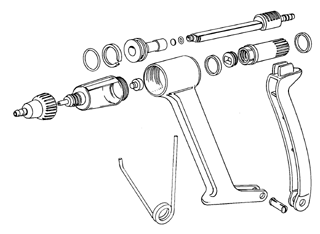 Description

The V-12 Injector is designed to inexpensively perform RFI, vacuum/pressure bleeding and master cylinder bench bleeding. The small piston diameter provides high hydraulic advantage. The V-12 can develop 120 PSI. with comfortable hand force. The function of the V-12 Injector is identical to our other more expensive RFI Injectors. When the injector handle is depressed fluid is injected through the nozzle. When the handle is released, the Injector automatically refills the barrel from a remote fluid source. The modular design of the V-12 allows the injector to be easily utilized for vacuum, pressure and RFI bleeding. The handle and body are made of high strength Zytel (glass reinforced nylon) which imparts metal like strength while retaining light weight comfort and control. The V-12 ergonomic design is very compact and comfortable to use.
If you are not sure which Phoenix Injector is right for you, take a look at our
Phoenix Injector Comparison

Click here for more information about ...
When you're ready to order your system, simply click appropriate gun...
"Specifications and Ordering Information"

Universal Cap Adapter | Brake Fluid Tester

---