---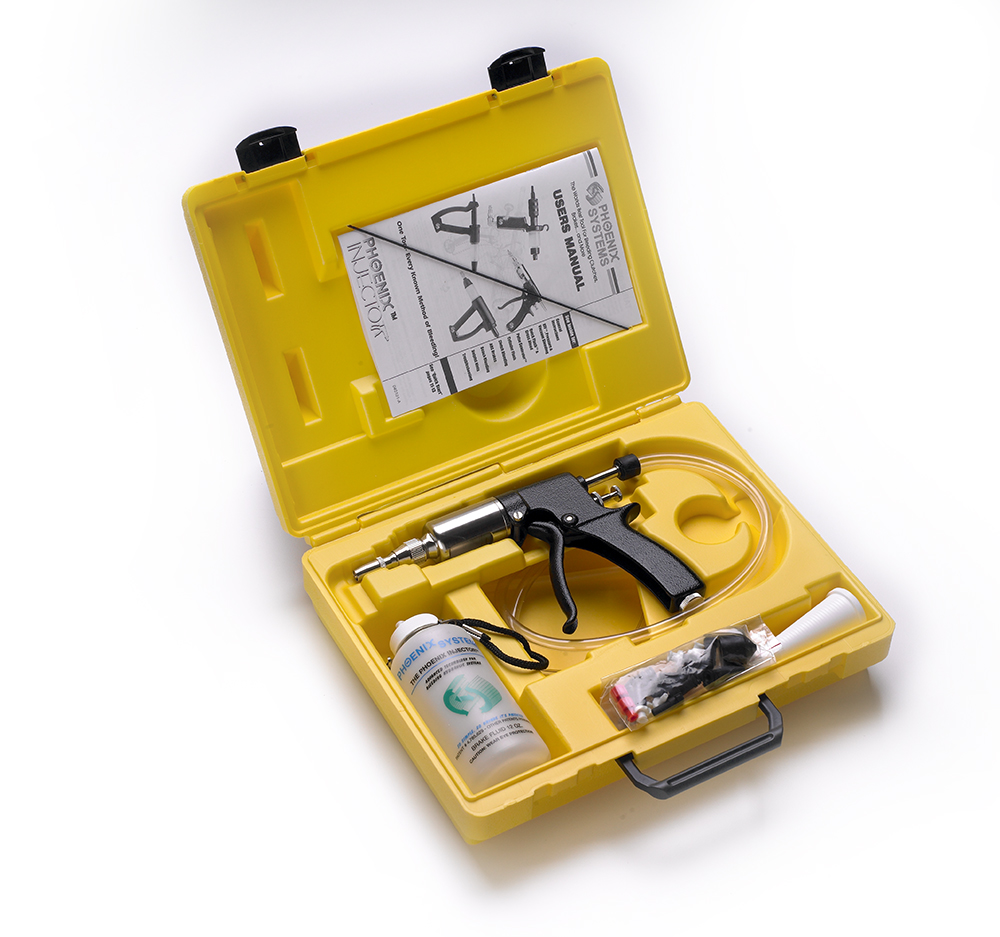 | | |
| --- | --- |
| | Maxi-Ject Pro |
| Use | Heavy Duty |
| Rebuildable | Yes |
| Max. Hydraulic (+) PSI | 150 |
| Max. Air (+) PSI | 100 |
| Max. Vacuum (-)" HG | -18 |
| Injection Stroke | 15 ml |
| Adjustable Dosage | Yes |
| Hi-Fluid Viscosities (thick) | Yes |
| Hand Force (1=Easiest) | 2 |
| Adjustable Return Force | Yes |
| Handle | Lever |
| Standard Color | Black |
| Feature Rating (10=Highest) | 10 |

Features

Precision metal construction
15 ml/injection stroke
High hydraulic advantage
Super Heavy Duty
Re-buildable
High viscosity fluids (thick)
Clutch/Brake Applications
Controllable injection pressure
Adjustable injection stroke
Ergonomic design
Automatic refill
Adjustable spring tension
Lever action handle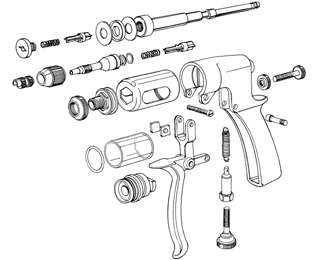 Description
The Maxi-Ject PRO is a fine instrument, specifically designed to address complex hydraulic system bleeding requirements. It's honestly the only automotive tool built with the workmanship of precision firearm. The Maxi-Ject PRO is in a class by itself with precision machined steel plunger assembly, die cast aluminum handle and body, shield barrel, "O" ringed steel nozzle with screw-on support collar and injection molded check valves. The lever action handle reduces hand force and doubles potential injection pressures. Full-range adjustable metering allows fine-tuning for special applications. This injector is especially useful in 4WAL ABS and intricate aircraft hydraulics. The Maxi-Ject PRO can develop 150 psi of injection pressure with a 15ml injection dosage. The Maxi-Ject PRO modular construction interfaces with our full line of adapters and accessories. The Maxi-Ject PRO is OE Approved and the highest quality bleeder on the market!
If you are not sure which Phoenix Injector is right for you, take a look at our
Phoenix Injector Comparison

Click here for more information about ...
When you're ready to order your system, simply click appropriate gun...
"Specifications and Ordering Information"

Universal Cap Adapter | Brake Fluid Tester

---